The Harmony Golf Club is open to the public
and also encourages memberships!
The Harmony Golf Club opens in April, weather dependent. We typically close in October, again depending on weather, and do allow members to continue playing as long as the pins remain in.
During the summer months:
Tuesday afternoon is Ladies Day from noon until dusk, a meal is served.
Wednesday mornings beginning at 9:00 am, is senior league – a fun round of golf for those 55 and older where teams are drawn each week and best ball is played for 9 holes. The course is open during that time for others.
Thursdays is Men's Day beginning at noon until dusk and a meal is also served.
Friday evenings is couples league starts at 6:00 pm, teams are drawn and best ball is played; again the course is also open for play during this time for everyone.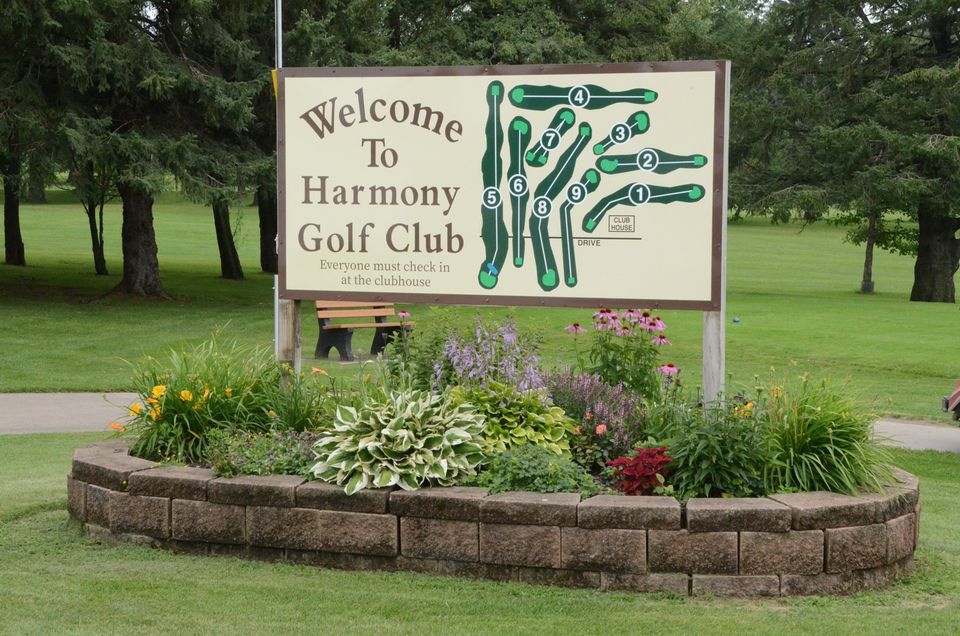 Several tournaments are offered throughout the season. You will find information on those specific tournaments under the tournament section of our web site.
We do not have tee-times, but encourage visitors to call first to check availability of carts and events that may be going on.
General Manager:
President: Dan Dornink
Vice President: Stuart Morem
Secretary-Treasurer: Sandy Strozyk
Executive Board Member: Jim Bakken
Board Members: John O'Connor, Gene Underbakke, Robbie Kaufmann, Jessie Powell and James Skaalen.

Harmony
Golf Club
545 4th Street NE
Harmony, MN 55939
507-886-5622